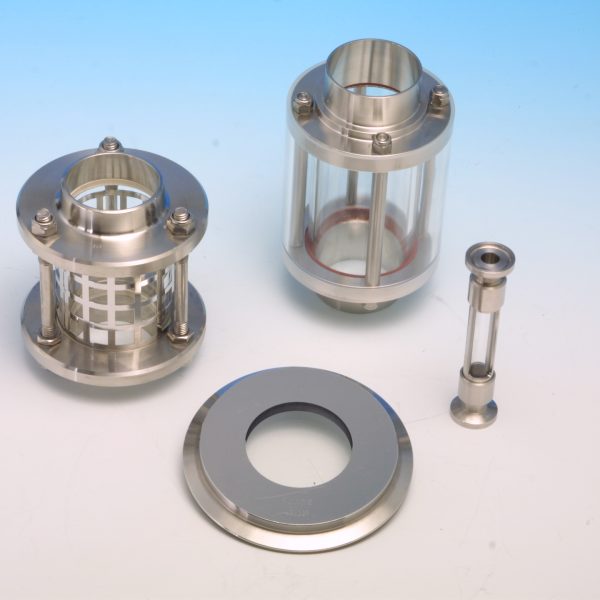 Axium Process stock and supply sightglasses designed for product visualisation. They are also known as view ports or sight windows and are predominantly used to monitor flow within vessels.
In-line Tubular Design
Standard sizes from ½" – 3"
Manufactured in 316L stainless steel contact parts
Maximum operating pressure up to 6 Bar (depending on size)
Working temperature up to 200ºC (depending on seal material used)
Borosilicate glass used
EPDM and *Viton® seal material options
End fitting options include clamp, RJT, DIN, IDF, SMS and plain-ended
Clamp Blank Sightglasses
Suitable for food processing and sterile applications. Design includes mechanically pre-stressed glass fused to metal construction. Quick, simple installation and maintenance.
Standard sizes 1″ – 12″
Manufactured in Duplex or Hastelloy® alloys
Borosilicate glass used
Temperature -60ºC up to +300ºC
Pressure from full vacuum to 16 Bar
Material certification to BS EN 10204 3.1
Viton® is a registered trade mark of DuPont Dow Chemicals
To view our full Stainless Steel range, please click here.
To view our Products Line, please Click Here.   
Sightglasses