Stainless Steel Tank Manways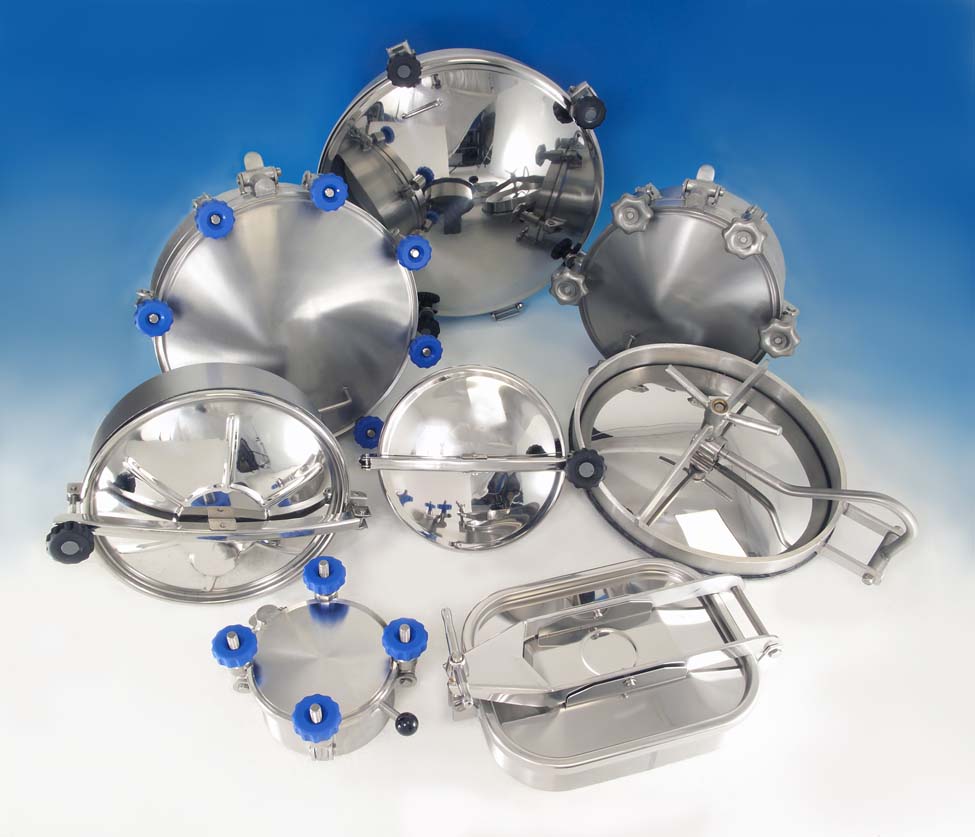 Axium Process offers a comprehensive range of stainless steel manways providing access to tanks, storage vessels and ducting systems throughout the food, dairy, beverage, chemical and pharmaceutical industries.  Axium's tank manways are designed for low and high pressure applications and are available as rectangular, circular and oval designs.
Axium Process also specialises in hygienic stainless steel fabrication and specialises in the design and fabrication of hygienic stainless steel tanks, pressure vessels, mobile transfer vessels and mixing vessels
ENQUIRE NOW
Stainless Steel Manways Seal Materials
The operating temperature ranges for our manways are determined by the seal material used. Also replacement seals are available for our manway range.
Temperature Ranges
Natural Rubber
Silicone
EPDM
*Viton ®
-50 to +90ºC
-50 to 200ºC
-45 to 110ºC
-20 to +200ºC
Viton® is registered trade mark of DuPont Dow Elastomers
Stainless Steel Manways