Pharmaceutical fabrications and system solutions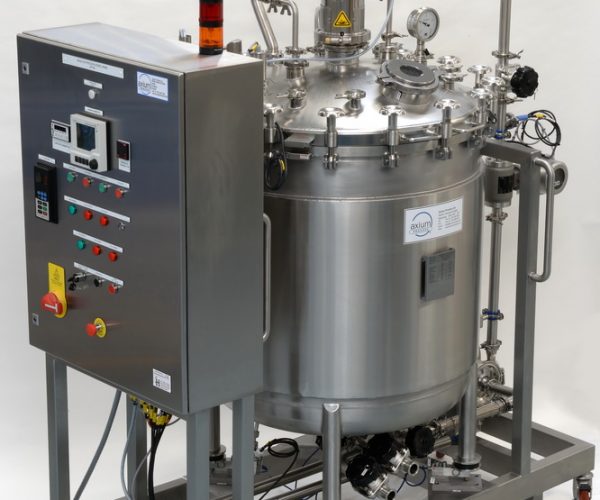 Pharmaceutical Grade Vessels – ATEX Zone 1 Rated
ENQUIRE NOW
PHARMACEUTICAL FABRICATION – BRINGING TOGETHER OUR WEALTH OF SPECIALIST EXPERTISE AND EXTENSIVE KNOWLEDGE
Axium Process specialises in pharmaceutical fabrication combining technical solutions with precision engineering to manufacture high specification pharmaceutical equipment and components to customer requirements.
Our capabilities range from pharmaceutical pipework fabrication and component customisation up to high end-pharmaceutical process equipment and systems including membrane filtration systems designed for applications such as fermentation broth clarification, collagen separation and concentration and enzyme concentration and purification.
Getting  It Right First Time, On Time And Within Budget
Understanding Hygienic Industry Standards, including materials, welding techniques, finishing options, approvals, traceability and documentation for high specification components and systems, takes years of experience.  Our customers can be confident our advice, guidance and know-how will deliver the quality and performance they demand.  Our aim is to get it 'Right First Time'.
Support is given at every stage of an enquiry, from initial discussions, to development, design, manufacture, inspection and delivery.  For continuity, all projects are assigned to a dedicated Project Engineer ensuring On-Budget and On-Time delivery.
Quality, Testing, Inspection, validation
We are a key supplier of bespoke hygienic engineering design, fabrication and system solutions to the pharmaceutical and bio-pharm industries and have invested heavily in comprehensive inspection facilities and testing procedures to meet the stringent validation requirements for the most demanding of applications.
Axium Process is routinely asked to supply full traceability dossiers that could typically include:
Full materials certification
Full Ra testing and certification
Boroscope direct view and video records of each weld
Weld maps and weld logs
Dye penetrant testing
Radiography
Pressure testing to 110 bar
Nitric acid or citric acid passivation to ASTM A967
Ferroxyl testing and certification
TSE certification
Mechanical and electrochemical marking options
Ultrasonic cleaning and vacuum packing
Biopharm & Pharmaceutical