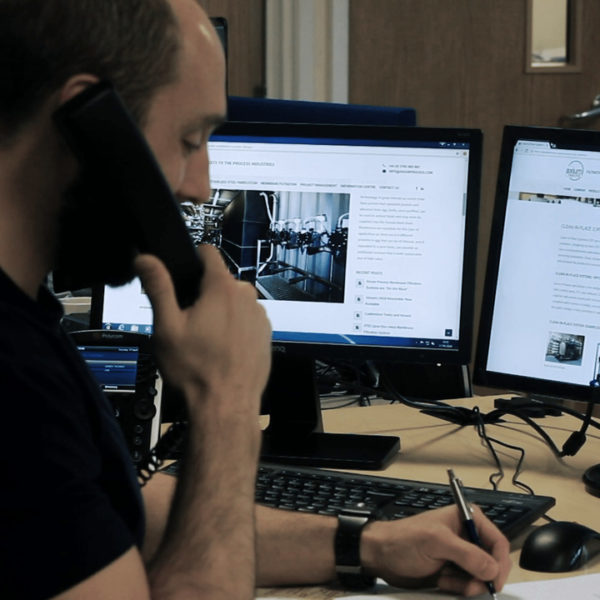 Our engineers routinely offer advice relating to cost reduction in the construction of fabrications in stainless steel.  They can also, as part of the construction service, offer information relating to hygiene, CIP and SIP for sanitary duties.
Process advice, specifically related to membrane systems, is offered during trials and discussions.  Advice on plant cleaning for CIP systems and membrane applications is provided in depth.
In addition to project design and process development, we can provide training for customers of membrane filtration systems who wish to optimise operator and plant performance.
We also offer a Real Time Support Package to customers purchasing fully automatic filtration plants which enables our engineers to provide full scale live data logging and monitoring as well as remote access.
Technical Support