Rapid In-House CNC Machining
HIGH QUALITY COMPONENTS AND ASSESSIBLIES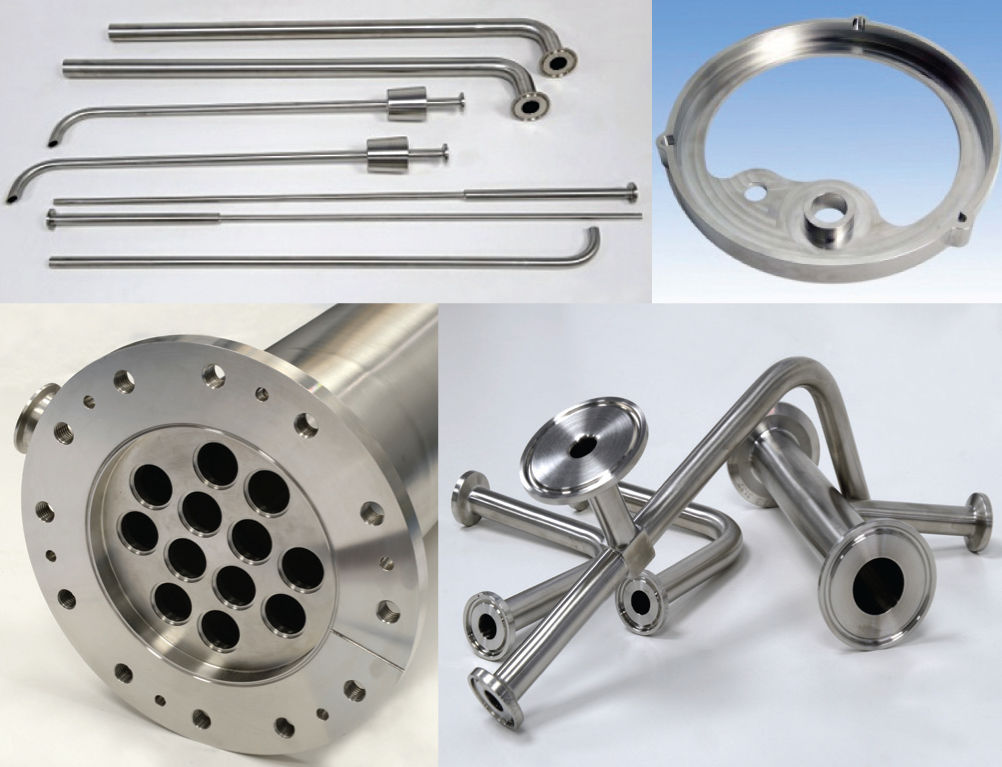 ENQUIRE NOW
Our skilled engineers face the demands of multi-sector activities daily, specialising in High Quality CNC Machining. Custom Manufacturing, Complex Shapes, or Super-Precision Aerospace and Nuclear components in, Stainless Steel, Duplex, Hastelloy, Titanium, and Aluminium.
High-End Precision Equipment
Dedicated CNC equipped machine shop
High Precision quality Products
Prototypes, one-off, batches
Stainless steel, copper, brass, PTFE, Inconel

®

, Monel

®, 

Hastelloy

®,  

Aluminium, Tufnol

®, 

Delrin

®

, engineering plastics
ISO 9001:2015, EN 9100:2018 (AS9100D and JISQ9100:2016)
REVIEW AXIUM'S MACHINING CAPABILITIES
Development Capabilities:
Fusion 360 computer aided design (CAD) combined with computer aided machining (CAM) integrates the mechanical and technical development of your product into a single platform, saving time and avoiding costly mistakes. The system supports 2D & 3D design, prototyping, animation, and simulation capabilities, whilst being fully compatible with industry standard file formats such as STEP, DWG, DXF, STL and OBJ.
Fully Integrated In-house Support:
Engineering Design
Product and Process development
TIG welding, Spot welding and Orbital welding
Bead-Blast, Mechanical and Electro-Polishing to pharmaceutical standards
 Full Traceability & Certification
100% inspection
CNC Machining