Rapid In-House CNC Machining
HIGH QUALITY COMPONENTS AND ASSEMBLIES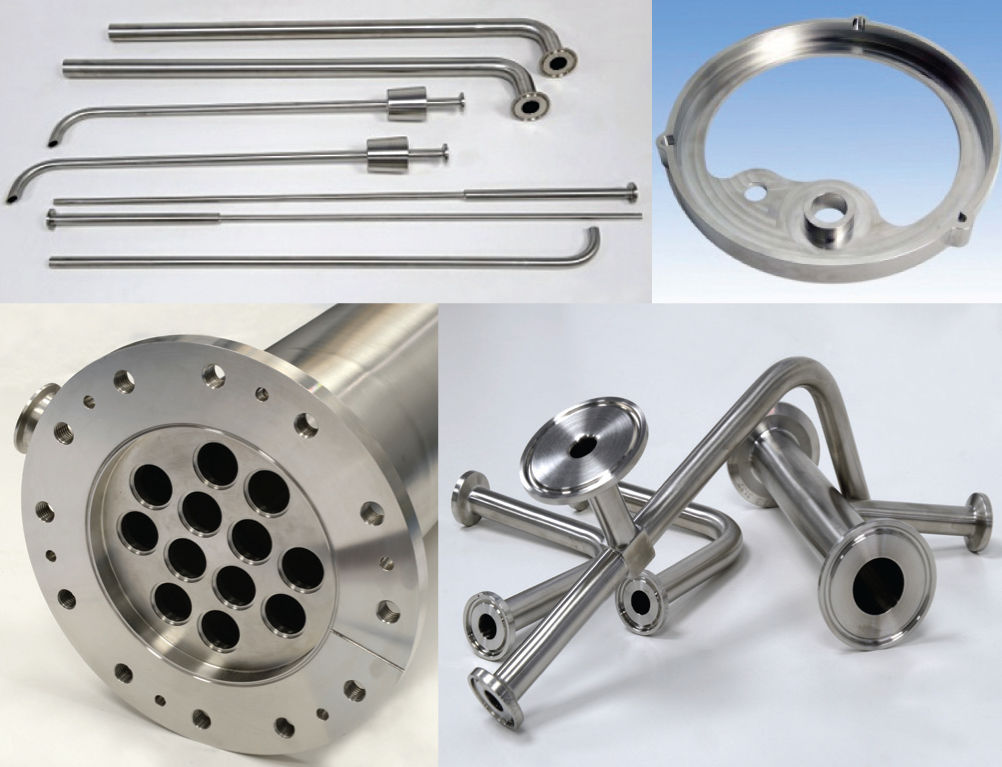 REVIEW AXIUM'S MACHINING CAPABILITIES
Our skilled engineers face the demands of multi-sector activities daily, specialising in High Quality CNC Machining. Custom Manufacturing, Complex Shapes, or Super-Precision Aerospace and Nuclear components in, Stainless Steel, Duplex, Hastelloy, Titanium, and Aluminium.
High-End Precision Equipment
Dedicated CNC equipped machine shop
High Precision quality Products
Prototypes, one-off, batches
Stainless steel, copper, brass, PTFE, Inconel

®

, Monel

®, 

Hastelloy

®,  

Aluminium, Tufnol

®, 

Delrin

®

, engineering plastics
ISO 9001:2015, EN 9100:2018 (AS9100D and JISQ9100:2016)
Development Capabilities:
Fusion 360 computer aided design (CAD) combined with computer aided machining (CAM) integrates the mechanical and technical development of your product into a single platform, saving time and avoiding costly mistakes. The system supports 2D & 3D design, prototyping, animation, and simulation capabilities, whilst being fully compatible with industry standard file formats such as STEP, DWG, DXF, STL and OBJ.
Fully Integrated In-house Support:
Engineering Design
Product and Process development
TIG welding, Spot welding and Orbital welding
Bead-Blast, Mechanical and Electro-Polishing to pharmaceutical standards
 Full Traceability & Certification
100% inspection
The information you submit will  be used to respond to this enquiry.   Full details of our Privacy Statement and our use of personal data collected can be seen here.
CNC Machining