Aircraft Galley Fabrications
Working directly with key partners, over 90% of Airbus A320 aircraft in production today are fitted with Axium aerospace components.
Axium Process specialises in both stainless steel and aluminium aircraft galley architecture, monument fittings and custom fabrication; machining and fabricating both high volume and bespoke components.
Our Scope of Supply Includes:
Thin wall, lightweight tube and custom fabrications in stainless steel and aluminium
Machined components – stainless steel and aluminium
AOG support, batch and bespoke components
Full materials traceability
Welding to CAA BCAR A8-10, ASME IX, BS EN ISO 9606
Special operations such as Electro-Polishing, bead blasting, anodising and mechanical metal polishing to mirror finish
Quality Assurance
With total commitment to strict aerospace quality and delivery expectations we are continually investing in new technology and skills to advance our position within the industry.
Fully detailed certification packs accompany standard components while those subject to First Article Inspection (FAI) verify the manufacturing process across every parameter.
Our continuous improvement program allows the development of higher quality products and optimizes value. Containment, corrective and preventative action procedures are put in place to safeguard the meticulous quality control standards.
We are working in accordance with AS9100 Quality Management Systems and are on schedule for accreditation in early 2020.
Batch and Bespoke Components
Our priority is to meet your deadline for AOG support, batch and bespoke components.
Typical fabrications include:
Plumbing Tube Components
Machined Components
Mesh Components
Bracket Assemblies
Aircraft Handrails
Sheet Metal Bins, Sinks, Sumps
Cushion Panel Assemblies
Tablet Holders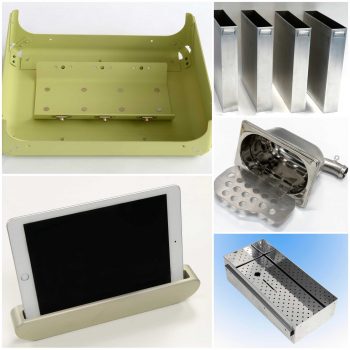 Aerospace