Water Recycling, Recovery & Effluent Treatment Systems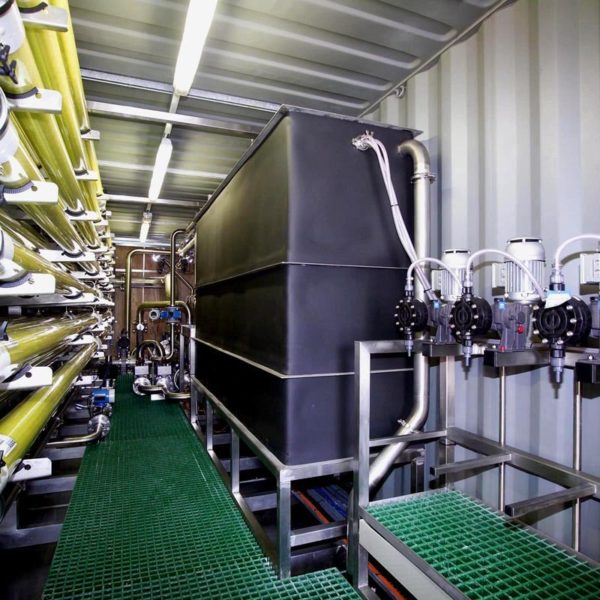 ENQUIRE NOW
Axium Process offers specialist expertise in the development of bespoke water recycling systems designed to reduce discharge volumes and potentially recover up to 95% clean water in many industrial process applications. With increasing environmental concerns and rising costs there has never been a better time to discuss your requirements.
Micro plastics, suspended particulates, digestate, oils, grease, fats and many other constituents can be selectively separated from an effluent stream; often recovering valuable materials in the process. The treated water is crystal clear, 100% particle free and commercially sterile ready for immediate recycling.
Axium's water recycling and effluent treatment systems utilise membrane filtration technology. They are versatile and effective; often being used as a direct replacement for chemical treatment processes or integrated with AD systems to simultaneously clarify the outflow, while improving biomass stability and reactor efficiency.
System Design
Optimised for the application
Manual or Automatic operation
Remote monitoring and performance checks
Straightforward maintenance
Small foot print
Compliance with increasing legislative and recycling requirements
Skid mounted, easy to scale up and install
*Stand-alone Containerised option
System Benefits
Produces commercially sterile crystal clear water for discharge or recycling
Opportunity to separate and recover valuable resources from waste water
Large reduction in effluent discharge volumes
Eliminates the need for chemical additives
Potential to recover "heat energy" from the effluent
Stand-alone Containerised Systems
Offer a versatile and practical option for water recycling and waste water treatment applications.  The benefits of a quick to install, self-contained process that requires minimal infrastructure is increasingly seen as a preferred option for capital investments.
Ease of transportation or re-location
Ability to conduct pre-delivery commissioning procedures
Minimal civil engineering and planning permissions
Reduced installation time on site
Water Recycling and Effluent Treatment