Membrane Filtration Technology Solutions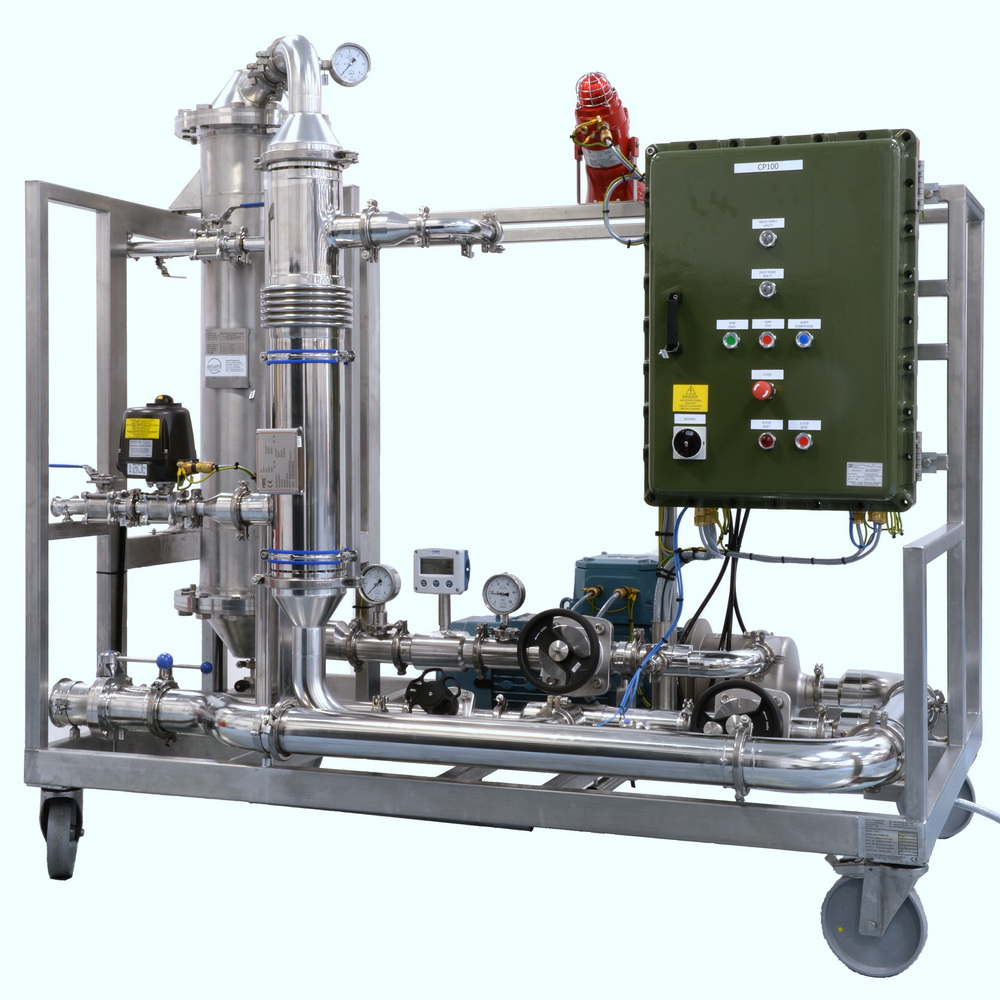 Membrane Filtration technology can increase process performance, reduce costs, save energy and water, improve or create new sustainable revenue streams from By-products by utilising microfiltration, ultrafiltration and reverse osmosis membrane filtration technology.
Axium's Systems are supplied fully configured for ease and speed of deployment. The equipment needs minimal intervention and can be manual or fully automatic in operation using state of the art PLC control with live data logging and remote access. Membrane filtration has applications in almost every industry as a precision technique to control liquid processing operations, reduce costs, produce or recover product, save energy and recycle water.
Axium Process is one of the UK's leading hygienic process system manufacturers specialising in crossflow filtration and separation technology.
Benefits of using membrane technology include:
Separation without chemicals
Selective cut off
Small footprint
Wide range of applications
A physical separation process without the sensitivities of biological processing
Controlled separation takes place when pressure and velocity is applied to liquid flowing across a membrane surface.
Depending on the "molecular weight cut off" (MWCO) of a membrane, it is possible to isolate a wide rang of constituents in a feed stream including suspending solids, fibres, particles, protein, bacteria, virus, colour, dissolved salts and metal ions.
The technique produces a consistent, stable output which is ideal for quality sensitive and water recycling applications.  The physical simplicity of the process offers considerable nevironmental and operational advantages.
| | | | |
| --- | --- | --- | --- |
| TECHNOLOGY | TYPICAL OPERATING PRESSURE | TYPICAL MEMBRANE PORE SIZE | TYPICAL SEPARATION |
| Microfiltration | 0.5 - 6 | 0.1µm up to 1.0µm | Proteins, fats, suspended particles |
| Ultrafiltration | 1 - 10 | 0.001µm up to 0.1µm | Sugars, proteins, macromolecules |
| Nanofiltration | 7 - 40 | 0.001µm up to 0.01µm | Divalent salts, dissociated acids, sugars |
| Reverse Osmosis | 20 - 68 | 0.0001µm | Monovalent salts, organics, undissociated acids |
Membrane Filtration Technology