Axium Process' Membrane Filtration Systems
| | |
| --- | --- |
| TECHNOLOGY | TYPICAL SEPARATION (1000µm = 1.0mm) |
| Microfiltration | 0.1µm up to 1.0µm i.e. Proteins, fats, suspended solids |
| Ultrafiltration | 0.005µm up to 0.1µm i.e. Sugars, proteins, macromolecules |
| Nanofiltration | 0.001µm up to 0.01µm i.e. Divalent salts, dissociated acids, sugars |
| Reverse Osmosis | 0.0001µm up to 0.001µm i.e. Monovalent salts, organics, undissociated acids |

Membrane filtration can be a cost effective solution to process manufacturing and purification or waste treatment requirements, offering enormous potential for cost savings in terms of reduced water and energy costs, water recovery, effluent treatment, product recovery and upgrading of waste products.
Operating primarily in the pharmaceutical, biotech, food, beverage, dairy and chemical industries, Axium Process'  membrane filtration capabilities range from the design and build of mobile membrane pilot plants through to fully automatic systems of more than 3,000 sq metres membrane area. We specialise in the concentration and separation of liquid streams utilising combinations of microfiltration, ultrafiltration, nanofiltration and reverse osmosis.
With over 150 man years of membrane filtration expertise, Axium Process' team of highly skilled engineers specialise in design, build and commissioning of membrane filtration systems that will meet your exact requirements.
Project design and management capabilities

Product and process development

Drawings produced to customer specification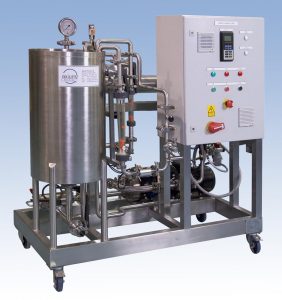 Axium Process maintains a comprehensive fleet of pilot plants which together, with in-house laboratory  services are available as an extended research facility for manufacturers wishing to develop and optimise their processes.
Membrane Filtration