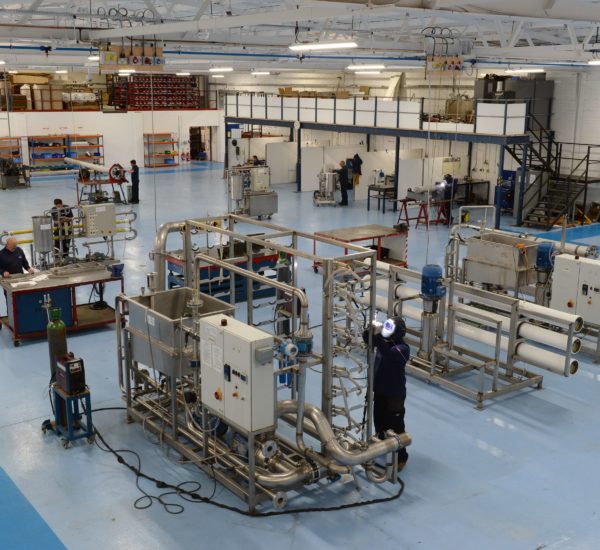 Axium Process is a 'one stop' engineering house providing customised solutions to meet your individual requirements be it for a membrane filtration system to treat your effluent or for a stainless steel pipe work fabrication to fit an existing installation. We also maintain a comprehensive stock of stainless steel tube and pipe fittings that are available with full material traceability and a next day delivery.
Operating from a 30,000 square foot facility, we have fully streamlined and integrated all our processes creating a truly "one stop shop" that encompasses professional CAD drawing office facilities, a CNC equipped machine shop, MIG,TIG, Automatic Orbital welding and metal fabrication departments, a high specification metal polishing and surface finishing department, as well as bead blasting and an electropolishing operation.
Our expertise has been built on years of diverse and practical experience with projects in major sectors ranging from nuclear, aerospace, pharmaceutical, food, beverage and dairy applications.
Our scope of supply includes fully automatic filtration systems, stainless steel frameworks, heat exchangers, stainless steel filters, tanks and pressure vessels through to stainless steel and aluminium component customisation, pipework fabrication, tees, bends and manifolds.
About Us