Project Examples
Typical projects range from pressure vessels, process mixing systems and CIP systems up to the design, build and commissioning of fully automatic membrane filtration systems.
ENQUIRE NOW
New Packaged High-Quality Water System is "Good to Go"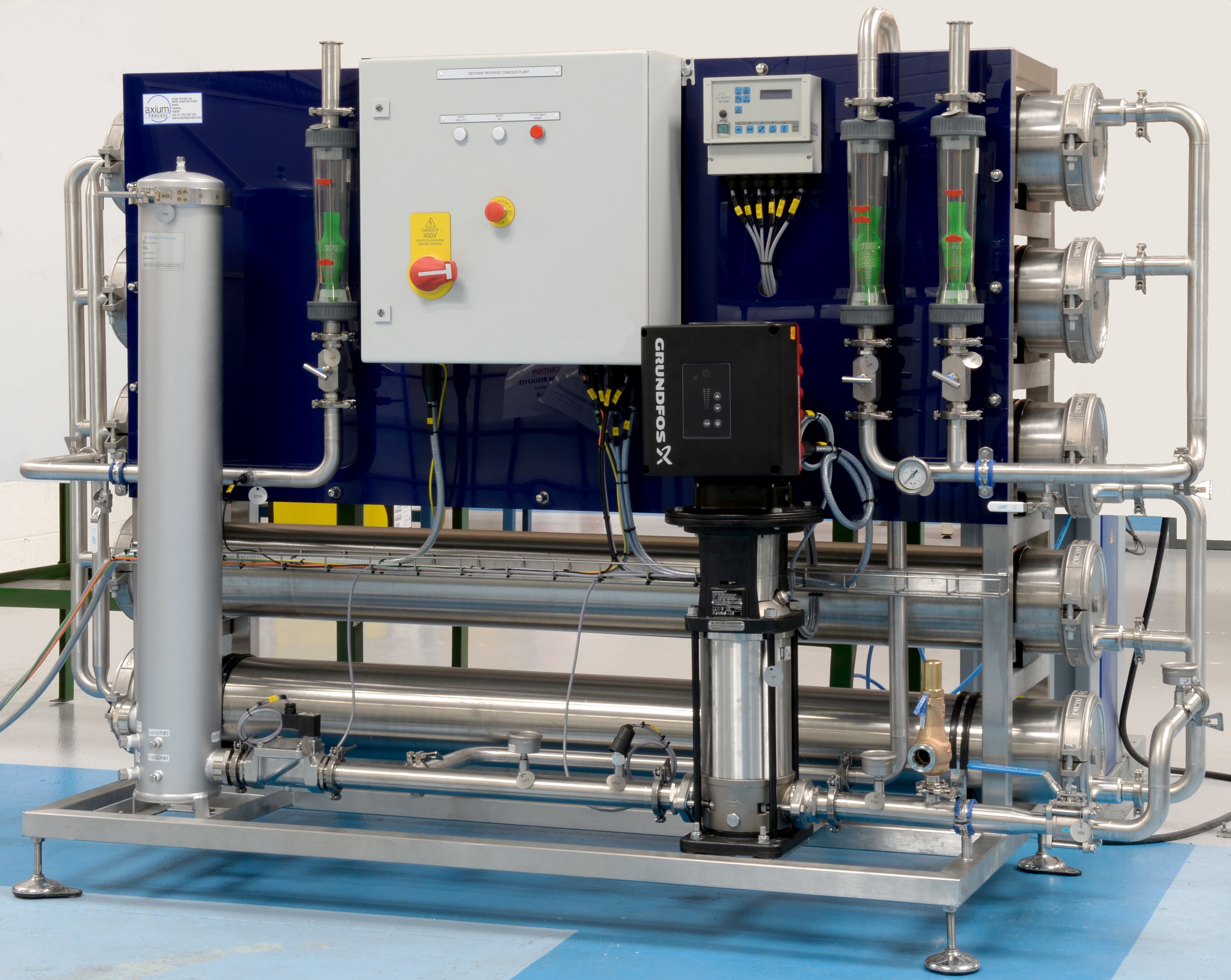 Axium's new "Good to Go" packaged water treatment system is designed for water purifying applications and delivers commercially sterile, sustainable, high-quality water, bypassing the need for ion exchange beds and chemical treatment processes.


Volac World Leaders in Dairy Nutrition, Award NF Membrane System Contract to Axium Process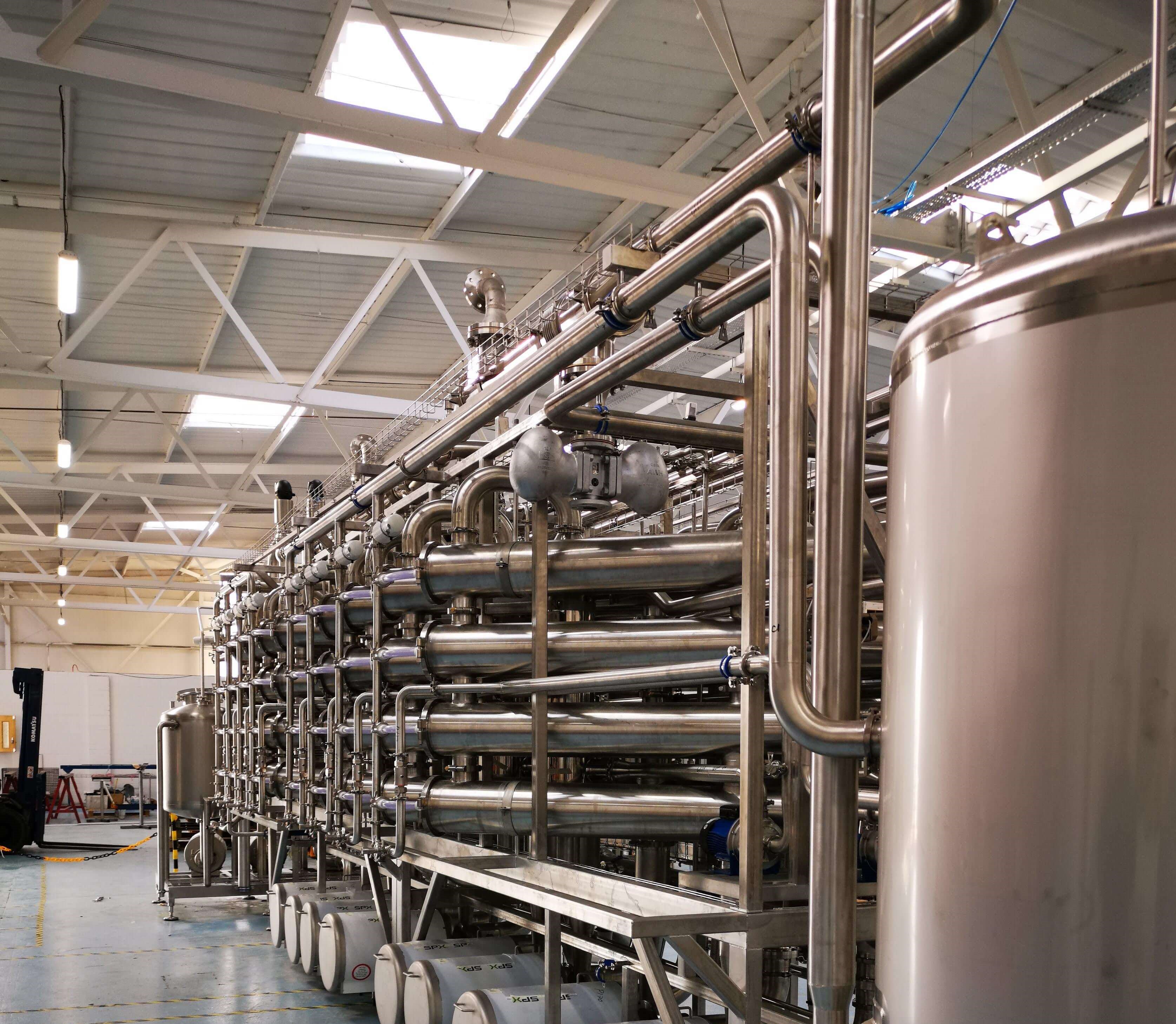 Volac, a world leader in dairy nutrition, recently awarded Axium Process its Contract to build a new Nanofiltration membrane system for its expanding Felinfach, Lampeter whey protein process operations. The Nanofiltration system contract follows the successful integration of a Microfiltration membrane system which was recently manufactured, installed and commissioned by Axium Process. The system was built to Volac's unique and proprietary design requirements and forms an integral part of the company's whey protein separation processes.
Gestamp delighted by unexpected benefits from New RO System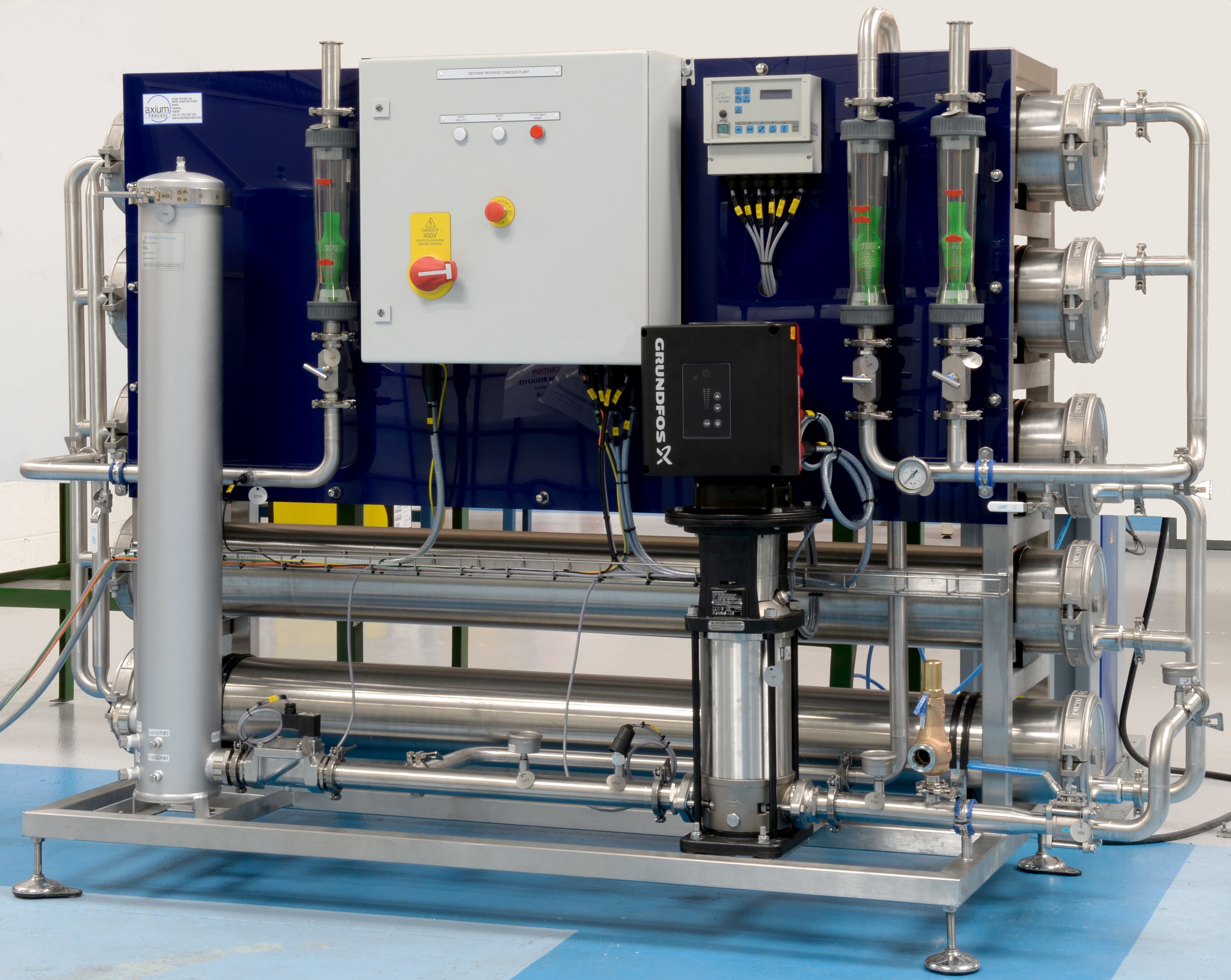 Llanelli based Gestamp, a leading designer, developer and manufacturer of metal automotive components, is benefitting from significant environmental and process improvements following a decision to invest in Reverse Osmosis technology for its low conductivity process water generation requirements. As part of its Vision to promote sustainable economic and social development, Gestamp was primarily looking for a cleaner and cost-effective water treatment process to replace an ageing chemically activated ion exchange system.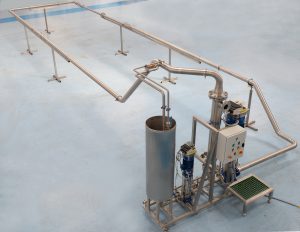 Stainless Steel Vibration Test Skid
Rototherm, a World Leader in the supply of industrial instrumentation and services, has developed a unique procedure which can measure sound resonance from fluid streams flowing through oil and gas industry pipelines. As part of the testing process Rototherm commissioned Axium Process to help design and build a 316 stainless steel vibration test skid. Adjustments of upstream pressures are made by varying sized orifice plates with test pressures of up to 16 Bar.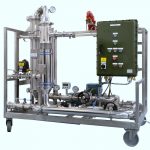 Mobile ATEX Zone One rated Membrane Filtration System
Ransom Naturals Ltd (RNL), part of the OBG Pharmaceuticals Group, commissioned Axium Process to design and build a mobile ATEX Zone One rated membrane filtration plant able to move to a number of positions in their factory. Ransom Naturals worked closely with Axium's engineers to develop a system that would process an aqueous or solvent based extraction process to reliably remove suspended solids and bioburden from raw plant extracts to meet product specifications.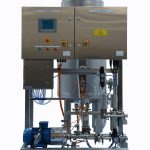 Fully Optimised CIP Systems Design, Built and Commissioned by Axium Process
Axium Process specialises in the design and fabrication of fully automated CIP Skids, complete with control panel, PLC and software. Each System is developed by a dedicated project engineer who works closely with the customer to ensure that their requirements are fully complied with in terms of design, procurement and manufacturing stages.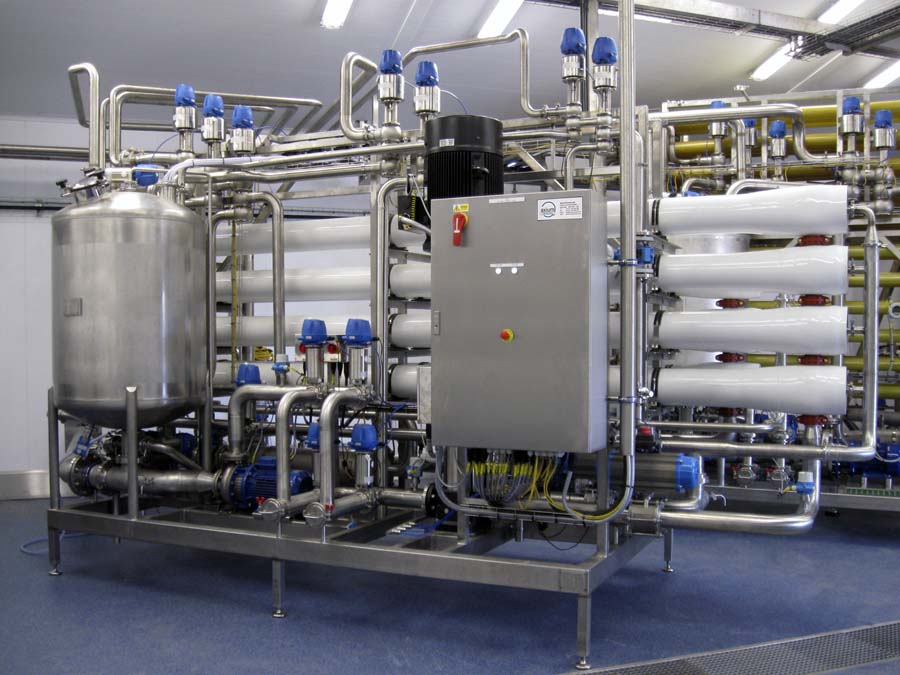 R&R Ice Cream, the World's third largest ice cream manufacturer, has completed a four year, £25 million investment programme at its Leeming Bar Factory  in NorthYorkshire which includes an onsite effluent treatment system, designed, built and commissioned by filtration specialists Axium Process.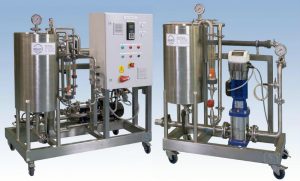 We work closely with a number of Universities providing a full engineering service that incorporates design, supply and commissioning of pilot scale unit operations for practical teaching and research purposes. Customised Pilot Plant Equipment For Teaching and Research Purposes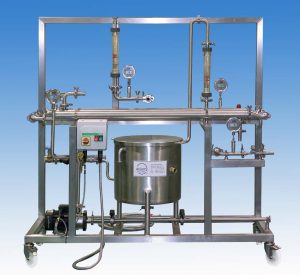 Specialising in equipment that can efficiently transfer heat from one medium to another, Axium's engineers routinely design and build bespoke heat exchanger skids, jacketed vessels, heating and cooling rings, delivering the optimum solution for a given duty.  There are many different kinds of heat exchangers available and choosing the wrong one can be very costly. We work closely with our customers to fully understand what their individual requirements are, that way our customers get exactly what they want first time.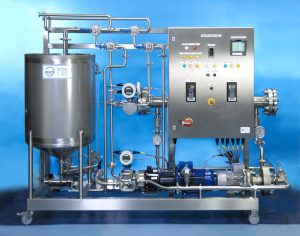 This containerised Mobile Ultrafiltration Plant (MUP) for the treatment of effluents and leachate which was designed and built by our specialist engineers, is  fully automatic, requiring limited operator intervention and has the ability to be monitored remotely. Stand alone, safe processing is achieved with the use of process instrumentation coupled to a custom designed software package, leaving the operator safe in the knowledge that the MUP's self monitoring will handle all variable situations.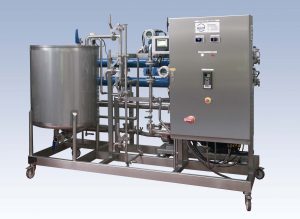 Masdar Institute of Science and Technology commissioned Axium Process to design and build two pilot plants to test and improve water quality from a variety of sources including brackish water and condensate. Designed for pilot scale Microfiltration, Ultrafiltration, Nanofiltration and Reverse Osmosis trials, the mobile pilot plants were supplied with data logging and Wi-Fi access to allow ease of instrument tracking and manipulation of data.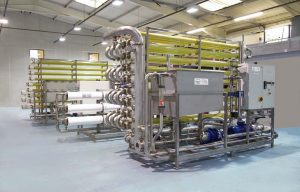 Aberystwyth University's Institute of Biological, Environmental and Rural Sciences (IBERS) recently opened its new state of the art BEACON Biorefining Centre. The BEACON Centre, which combines various biorefining technologies and expertise, houses pilot scale equipment which was designed and built by Axium Process and includes an integrated wet feedstock processing line, pasteuriser and membrane filtration pilot plants which utilise ultrafiltration and reverse osmosis technologies for processes including fractionation, concentration, clarification and water conservation.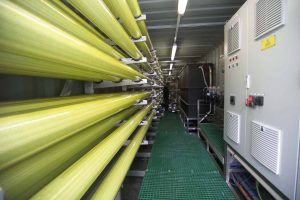 Waste Recycling Group (WRG) award Axium Process Leachate Treatment Contract
Following a series of trials to assess the suitability of membrane technology against specific site demands, our engineers designed, built and commissioned a self-contained ultrafiltration membrane plant which is successfully treating up to 140,000 litres of landfill leachate per day Waste Recycling Group's North Lincolnshire site.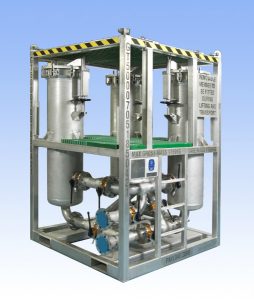 High Flow Triplex Filter Skid for 3M
Manufactured in 304 stainless steel with 316 stainless steel contact parts and DNV (Det Norsk Veritas) accreditation to 2.7-1, this high flow triplex filter skid was designed and built for the 3M Oil and Gas market centre, to be used onshore and offshore for the filtration of waste waters and well bore completion fluids.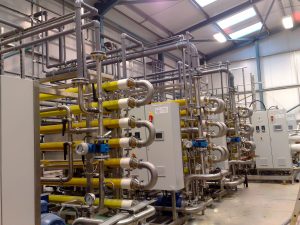 3000 sq metre membrane filtration system for Axminster Carpets
Fully commissioned in late 2009, the water recycling plant is handling 3 million litres of wastewater per week and is specifically designed to allow the mill to recycle the water on a continuous basis. All contaminants are removed from the washing and dyeing processes enabling the water to be reused without entering the eco-system. The payback period for the membrane effluent treatment system, including all the civil engineering and commissioning, was less than three years.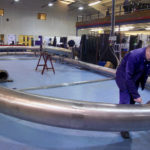 18 metre high and 5 metre wide pharmaceutical drying ring for GEA Barr Rosin
This fully documented fabrication consisted of a giant coiled tubular ring which stands vertically when in position was supplied with a traceability dossier consisting of weld logs, weld maps, material and passivation certification.
Project Examples