Press Release – December 2016
Membrane Technology Produces High Yield From Waste Products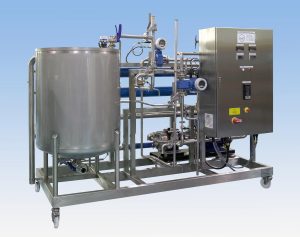 Filtration specialists, Axium Process, has firmly established that membrane technology can improve or create new and sustainable revenue streams from By-products, potentially adding significant value in production applications across a wide range of process industries.
Recent pilot trials carried out by Axium's engineers on extracted proteins from egg waste have caused great interest from egg processors as once purified can be used in animal feeds.  Membranes are ideal for this type of application as there are a number of egg proteins which can be separated and concentrated in a pure form, raising their value and allowing entry to different markets.
Confectionery production generates large volumes of low solids sugar water.  This application can benefit from membrane technology as the sugary water, once concentrated, can be used in animal feeds as well as providing substantial reductions in effluent disposal costs.
Membrane filtration, which was first commercially developed in the 1960's, has become a natural choice for companies across a wide range of industries as a cost effective and versatile technology for by-product separation, purification, clarification and concentration as well as an important technology for water recovery and recycling.
Axium Process has a wealth of membrane filtration experience and has invested heavily in its dedicated range of pilot plants and in-house laboratory services which are offered as a research facility for manufacturers wishing to develop and optimise their processes.  It can also be used to develop new products and by-products as well as helping to determine at an early stage process feasibility, plant design and likely operating costs.
Membrane Technology Produces High Yield From Waste Products