Whitman Laboratories Reduce Waste And Make Substantial Cost Savings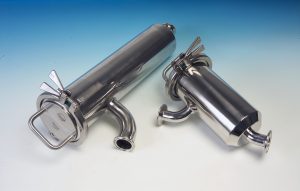 Whitman Laboratories is a centre of manufacturing excellence for the Estee Lauder Group of Companies, manufacturing a comprehensive and superior range of skin care products.
Whitman Laboratories traditionally used Filter Socks for final filtration and discharge duties during their batch manufacturing of skin care products resulting in considerable wasteage of expensive product and costly downtime each time the Filter Socks were changed at the end of every batch run.
By installing a number of Axium's Stainless Steel Pure-Screen Compact Wedge Wire Filters, the company is now recovering upto 6Kgs of high value product per batch per day which was previously wasted.
The filters, which require minimal maintenance are quick and easy to clean resulting in durther savings for Whitman Laboratories by reducing production downtime.
Press Release – January 2013