Press Release – January 2015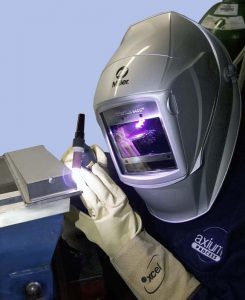 AXIUM'S WELDERS HAVE THEIR FINGERS ON THE PULSE
Thin wall, light weight, precision engineered components, such as those associated with aerospace and laboratory applications require specialist skills and Axium's welder fabricators have developed their expertise over a number of years producing lightweight tube and sheet fabrications, as well as the manufacture and design of high end, high value pharmaceutical processing equipment. With the aid of the company's latest micro pulse welding equipment, Axium Process can now provide customers with a bespoke service for sheet metal and tube fabrications below 0.7mm wall thickness.
Its Procedures and Welders are Notified Body approved to ASME IX/BE EN287 and certified to CAA BCAR A8-10 which combined with the company's stringent processes, procedures for testing, inspection and validation, and its ability to provide a complete traceability dossier, enables Axium to fully meet almost any level of requirement specified by companies operating in the pharmaceutical, aerospace and nuclear industries.   Its traceability dossiers typically include weld maps and logs, full materials traceability and testing certification such as radiography, dye penetrant, ferroxyl and surface finishing.
A comprehensive range of stainless steel surface finishes are available and Axium specialises in the level of finish required by the pharmaceutical industry which is typically welds removed both internally and externally and polished to <0.4µm Ra.
Axium Process has earned a reputation as one of the UK's leading hygienic stainless steel engineering fabricators with a proven track record in its ability to understand what the customer really needs and prides itself on delivering engineering solutions and expertise that meets, if not exceeds, its customers' expectations.
Axium's Welders Have Their Fingers On The Pulse