STANDARD REVERSE OSMOSIS (RO) SYSTEMS
Axium's standard membrane Reverse Osmosis (RO) systems are designed for ease of operation and low maintenance. The RO removes salts and particulates from a variety of water sources providing a stable source of high-quality that can be used for many industrial and process applications.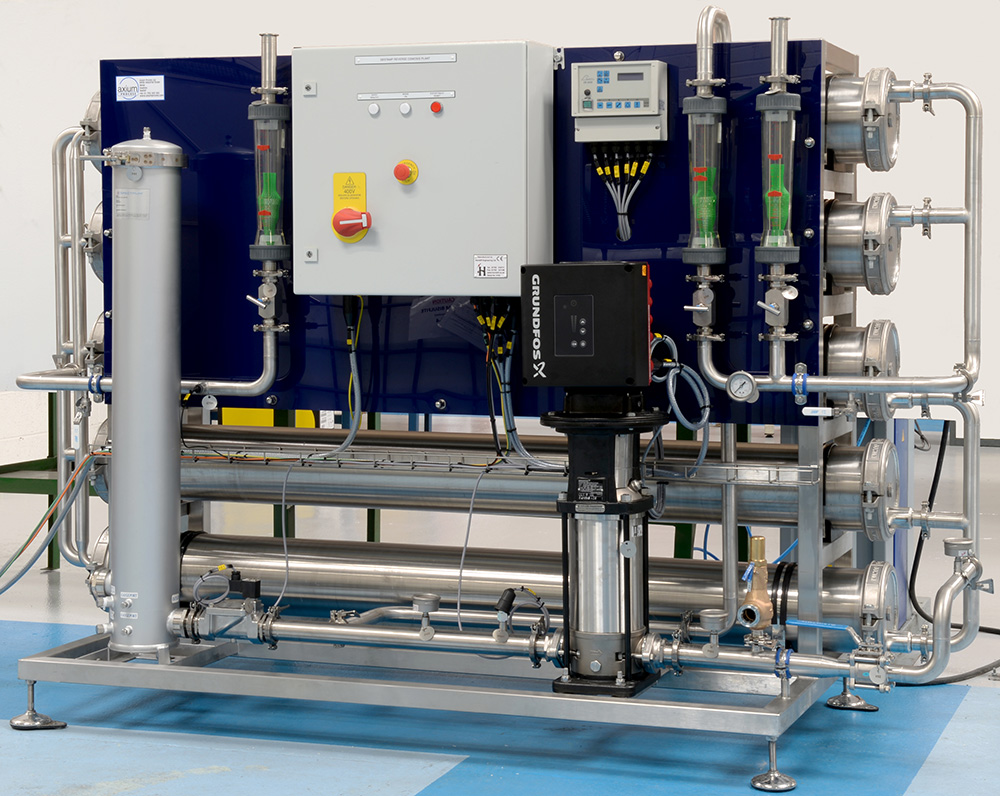 What separates the Axium standard RO system from other Packaged RO's on the Market?
Manufactured in the UK by experienced engineers, offering unrivalled technical support.
Purchasing from chemical and process engineers (not off the shelf items sold by stockist and distributors).
100% fully welded 316L/1.4404 stainless steel pipework and fittings (no brittle plastics or glued fittings).
High Rejection Low Energy membranes.
Widest range of permeate flows available on a single skid (no need for duplex skid systems at high volume).
Basic instrument upgrades to analogue 4-20mA and digital I/O available on request.
Standard systems are fully customisable to suit customer requirements.
Reverse Osmosis Membrane Systems